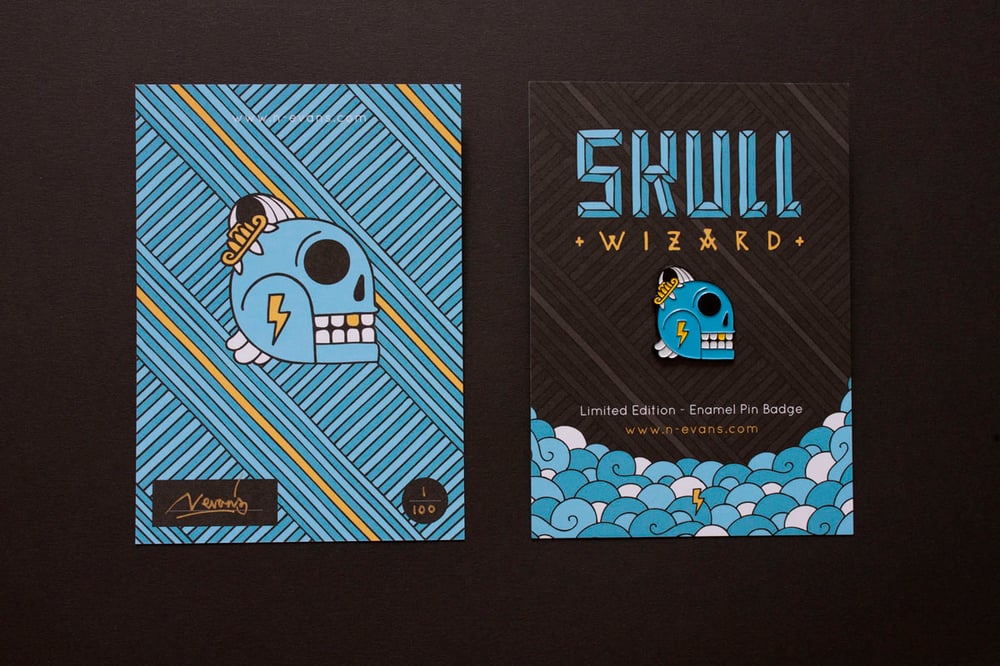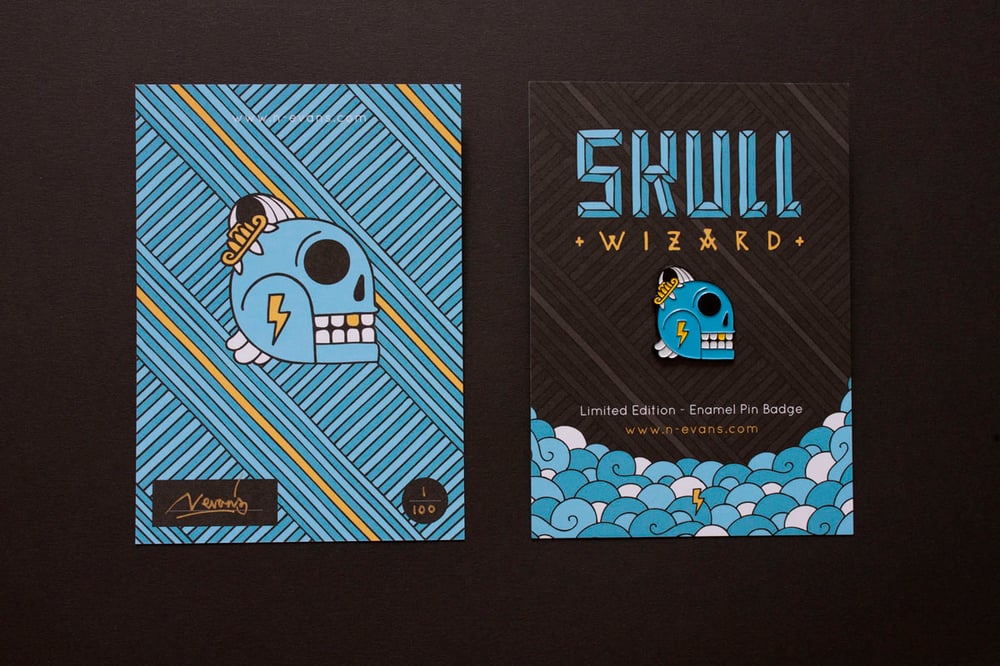 Skull Wizard Pin Badge (Limited Edition)
£5.00
The new Skull Wizard pin badge has landed! Inspired by my Mayan Skull Wizard painting series, this limited edition pin has a durable metal backing with intricate enamel colouring. The Skull Wizard pin also comes attached to packaging, that doubles as an A6 digital art print.
Signed and numbered by the artist. Limited Edition (run of 100)
Every order will also receive a special limited edition hand-printed Skull Wizard lino print.